Get A Classy Look with Anjali
Scalp Micropigmentation Bangalore
What is Scalp Micropigmentation all about?
Microblading and Scalp Micropigmentation (SMP) both come under semi-permanent makeup and work on the epidermis of your skin. While microblading uses a manual method to add pigments, SMP uses a machine for long lasting and natural looking results. SMP creates a look of hair follicles on your scalp giving it a fuller look. It can be done to cover bald spots or even to create a completely different hairline structure.
This does not focus on creating hair like strokes as done in microblading, the goal here is to layer in dots with a faded out natural look to create a shadow like effect on your scalp. These dots look like natural hair follicles that blend into your skin complexion. The process is widely used on anyone who experiences any form of hair loss. Be it alopecia, cancer, bald spots, hair thinning – anything that needs coverage.
The process begins with a free consultation. It's important to discuss the requirements and expectations so as to achieve the desired results. A consultation is a key to fully understand the SMP procedure. 
Consultation gives us an idea of what you want and contributes to 90% of the procedure. Anjali asks you to show us pictures of what you are looking for or how you want your hairline to be. Your medical history is understood and the procedure is planned accordingly.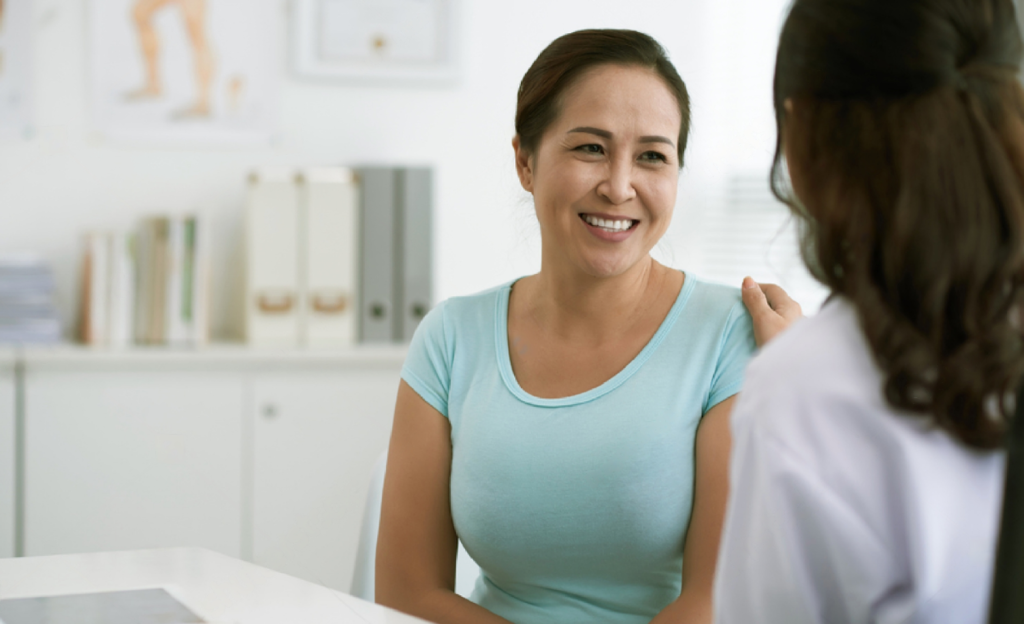 Step 2 : Understanding the scalp & colour
The right hair line structure plays a huge role in shaping your face. Anjali carefully studies your structure & precisely designs the shape that perfectly aligns with the symmetry of your face. She uses a pencil first so the shape can be adjusted as per your desire before the procedure begins.
Once you finalise the shape, the best colour that is light and natural is selected mutually. An appropriate needle size is selected to create a gradient effect on the scalp.
The colour and shape has now been finalised – we move to the numbing process.
To ensure a smooth beginning a topical numbing lotion is applied to make your scalp comfortable. The liquid is sprayed on the scalp lightly and covered with a wrap. 
Twenty minutes after numbing, the procedure begins. And believe me! Anjali surprises you with her magic. She smoothly transplants the pigment with the utmost comfort: the results will leave you shocked.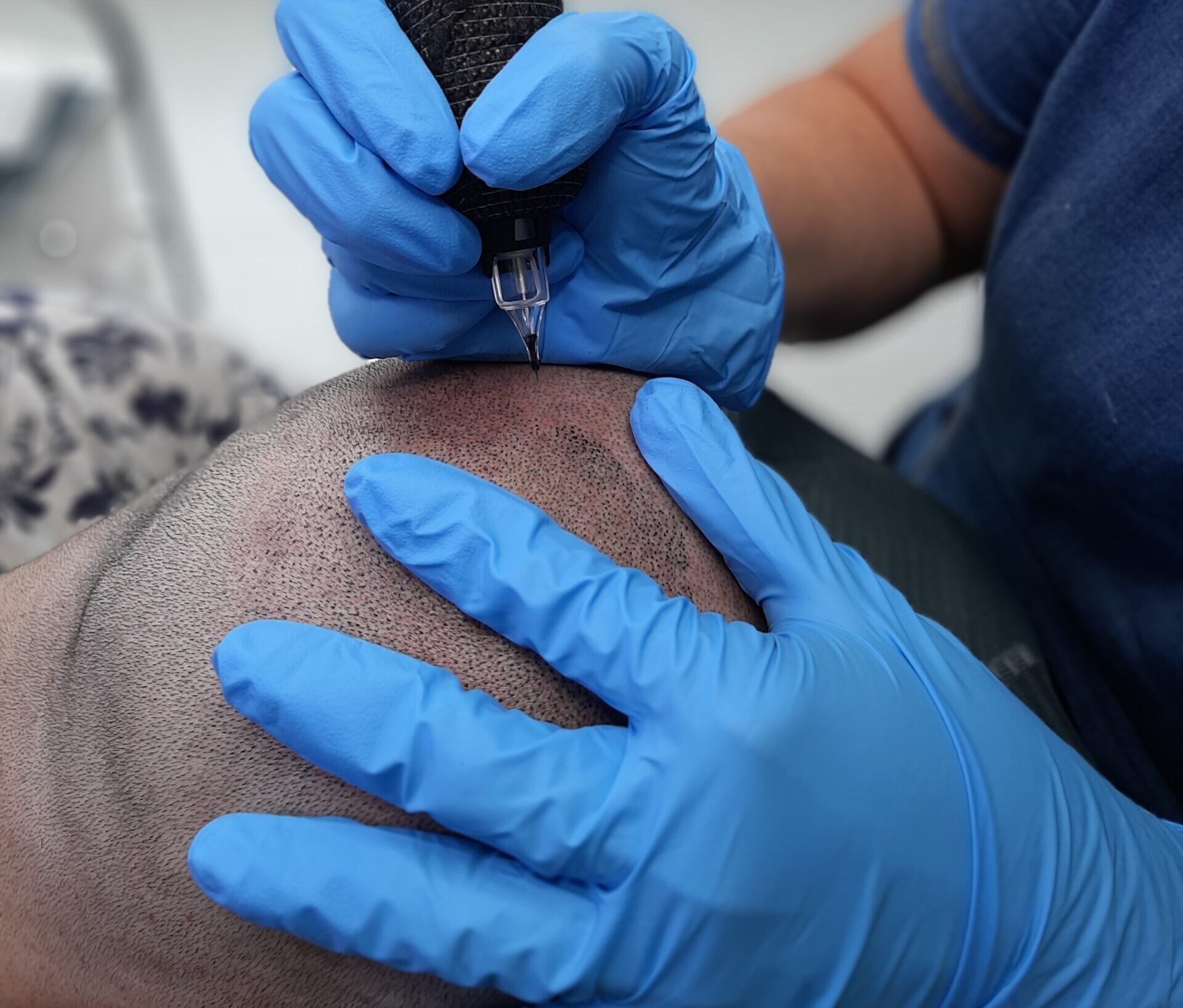 Step 4 : Tattooing the scalp
Once everything is finalised and the numbing is complete – Anjali moves to creating a natural dot light effect on the scalp. 
A sterile new needle is removed in front of you, colours are mixed and the procedure begins. The pigment is implanted into your skin to give the desired effect. Numbing cream is applied repeatedly throughout the process to give you the maximum comfort. 
Various different needles are used to create a gradient effect that looks natural on the scalp.
Step 5 : Reveal & Touch up
At this point, the SMP procedure is complete. The curiosity of the customer ends here as the delightful scalp coverage is revealed. Anjali makes sure the customer is happy & if any adjustments are needed before giving the final touches.
The scalp might be a little red post the procedure which lightens in a couple of minutes. The post care involves no hair wash for 4 days, post that you are allowed to go back to your normal routine. 
A touch-ups is necessary 25 days post the initial procedure of SMP as to cover any gaps that might not have caught colour.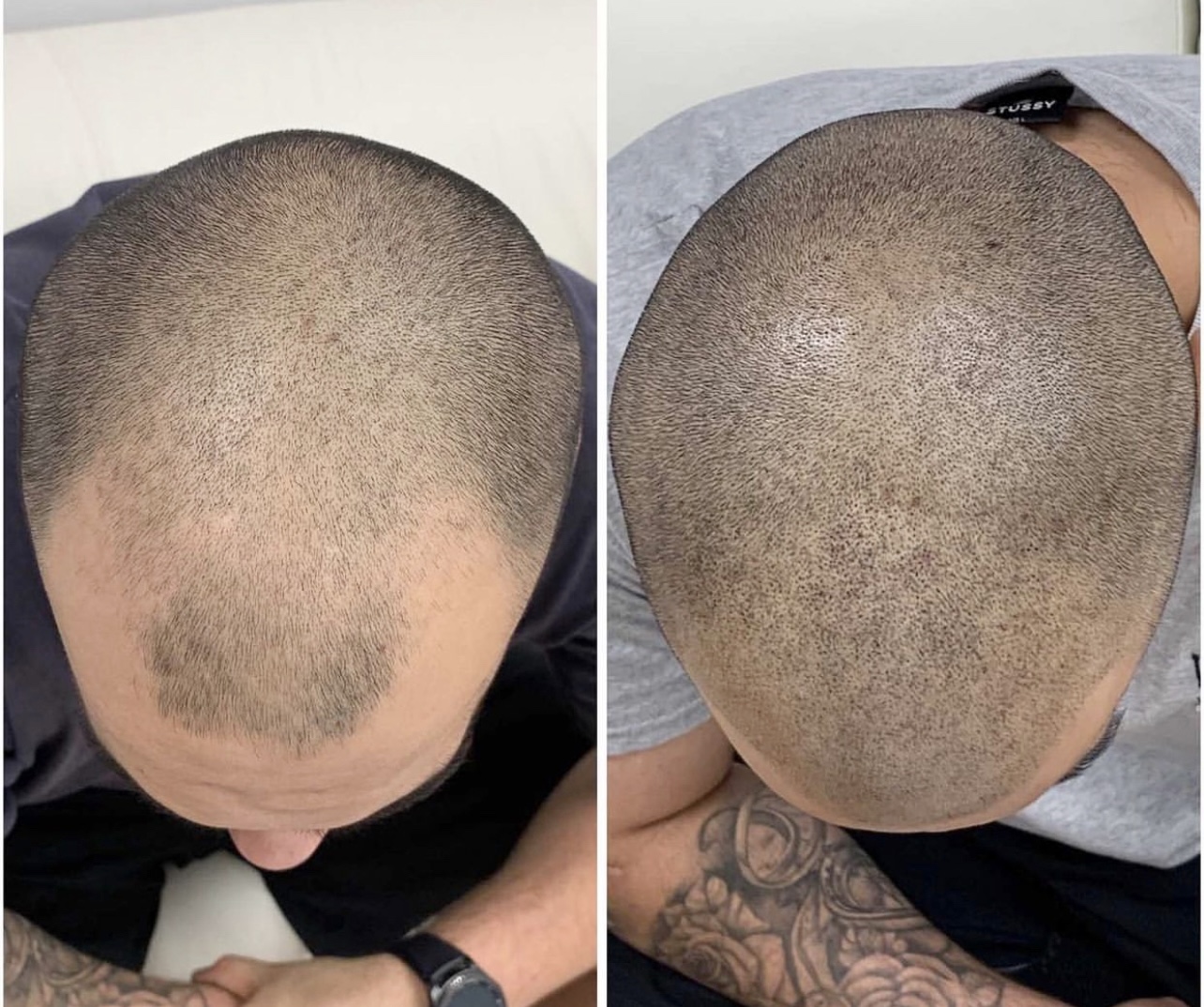 How long does It last?Is it a safe procedure?
SMP lasts 4-5 years, however its best to get a touch up every 2 years for a refreshed look.. This however does depend on a number of factors – skin type, colours used etc. Swimming, body tanning, excessive use of any chemicals on the scalp will also reduce its longevity. 
The procedure is safe, it does however require a hygienic , safe studio and you need to make sure a new needle is used for your treatment. It is to be avoided by anyone who has diabetes, is pregnant, history with epilepsy, individuals with heart problems or using pace makers, anyone who has gone through organ transplant, prone to keloids or allergic to metal/anaesthetic and anyone with a scalp condition. 
SMP does not have any side effects, however if your skin is too sensitive then you might have slight redness or swelling which will go down in 2-4 hours.
What makes Anjali's SMP skills different from any other artists in India?
Well, to start with she is one of the only certified cosmetic tattooist in India who can do various kinds of cosmetic tattoos – microblading, SMP, eyeliner tattoo, lip colour etc.
She has 6 odd years of experience internationally & nationally combined. She has worked with various skin types and many different face shapes and skin types. She is also a certified makeup artist with 8 years of experience and hence understands face structures well to design the perfect shape for you.