Get A Classy Look with Anjali
What are some of the other treatments we provide?
Lash extensions, Lash lift, Laser hair removal, Bridal & Fashion makeup, Mole Tattoo, Semi permanent tattoo removal, Permanent tattoo removal, Hair & Nail Extensions, Fat Freezing and so much more.
With some of the most qualified Hair, Nail & skin experts in town – we provide an entire package of self care.Everything under one roof. 
Lash Lift & Lash Extensions
The Lift treatment works by boosting and lifting each individual lash to its full potential, then tinting them for a thicker, darker, and more dramatic looking lash. Results last 6-8 weeks or until your eyelashes have naturally grown out.
Eyelash extensions are semipermanent lashes that are hand-glued on top of your natural lashes to give you a fuller, more voluminous look. This can be further enhanced by adding a coat of mascara to have the extreme dramatic fluttering lashes.
With an international certification in makeup and an experience over 8 years, we specialise in creating various different looks for your special day. Curating looks for every occasion – mehandi, sangeet, wedding, haldi etc. Different techniques like HD makeup, Airbrush, Flawless finish, Subtle looks and so many more. ​
Be it a runway or the isle, we have just the perfect finish for you as per your requirements.
Always wanted a beauty spot on the top of your lip or on your chin? Well, get it now with a non-invasive procedure. ​
The mole tattoo just works on the surface of your skin and therefore causes no allergies or after effects. Last for about 6-8 months and on a dry skin – even longer. With just a procedure of 30 mins, get the mole tattoo now.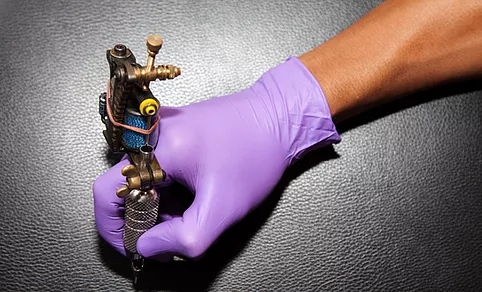 Semi-permanent & Permanent tattoo removal
One of the most effective way to remove a microbladed brow, lip colour or liner tattoo is using the saline solution. A general impression is that using a saline solution to fade microblading is a more effective solution than laser removal. It can only be done by trained aestheticians. ​
Permanent tattoos on the other hand use a laser to remove it as the ink is much deeper into the skin when compared to semi permanent tattoos. 
Cryolipolysis, commonly referred to as fat freezing, is a nonsurgical fat reduction procedure that uses cold temperature to reduce fat deposits in certain areas of the body. The procedure is designed to reduce localized fat deposits or bulges that do not respond to diet and exercise.
It is a beauty treatment approved by the FDA. It is a non-invasive method of freezing fat cells to get rid of "love handles", double chin and other unwanted bulges. It promises to remove 25 per cent of fat in an area that is being frozen, but the percentage is not achieved in a single treatment.