Get A Classy Look with Anjali
How are these treatments different from normal facials?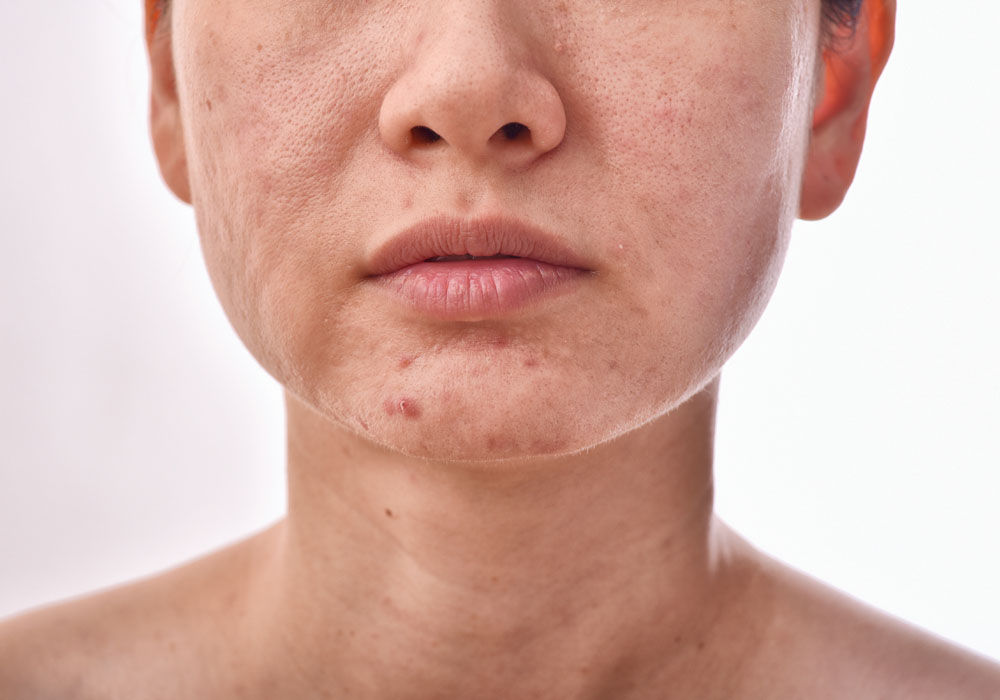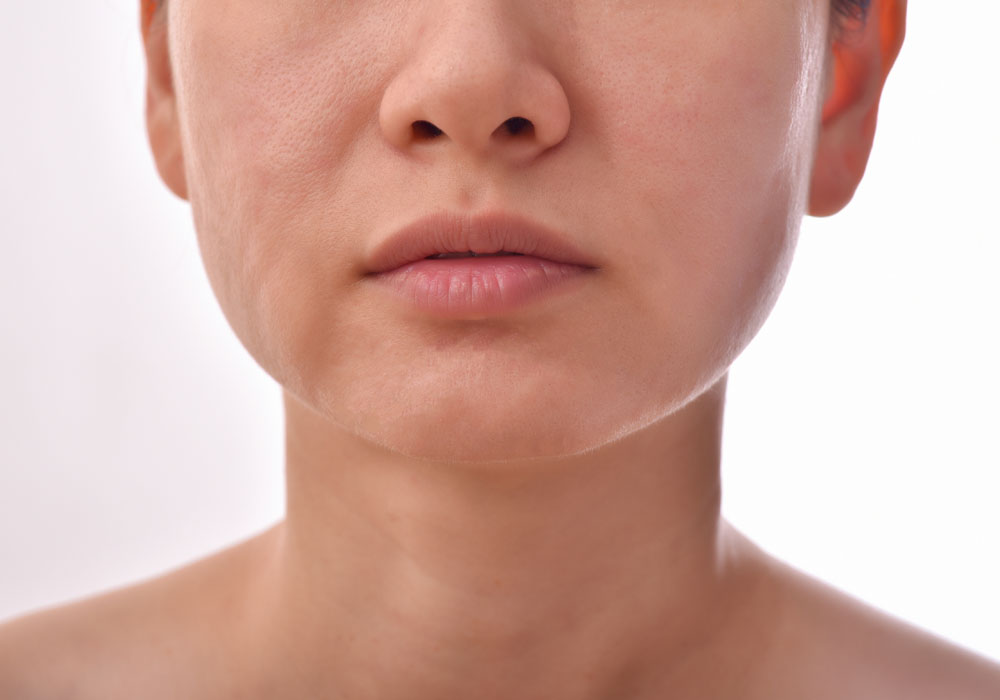 Facials have increasingly become popular since the past few years. In the olden days people would just use some curd & turmeric powder to apply it as a mask all over the face. Then why have facials just lately become the go-to face treatment now? Well, we know about 4-5 home made face masks taught to us by our grandparents & we all decide to use the same ones. No! It does not work like that. Every skin is different, every treatment needs to be different.
Facials that you get done at good salons always have multiple options – dry, oily, sensitive, normal skin type etc. Yes home remedies are good but you cannot rely on them on a regular basis. A normal facial basically works on the top layer of your skin to remove pollution, dirt, tan, excess oils etc. It works on moisturising your skin and hence giving you a glow. Skin treatments go deeper into your skin and give a long lasting effect by adding natural vitamins & nutrients to your skin.
In layman terms, BB glow facial is a semi permanent foundation treatment that gives you a flawless one tone skin. The facial uses something called as a derma pen that adds pigments into your skin through little channels hence giving you the rejuvenation boost and immediate skin brightening. 
A normal bb glow facial will just add the foundation pigment giving you a semi-permanent even tone look. An advanced BB Glow treatment also adds vitamins and nutrients into your skin hence improving the health of your face from inside. Each facial is personalised according to your skin type therefore giving you the maximum benefits.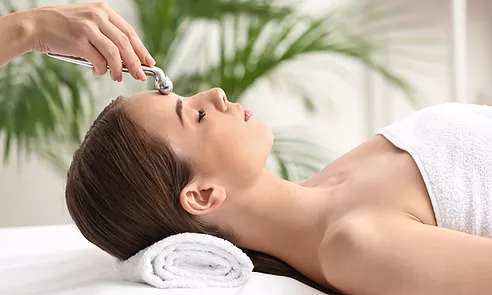 Micro infusion Facial (also known as the AquaGold treatment) in layman terms is a method that helps deposit solutions into the superficial layer of your skin and therefore being more beneficial than the normal facials that just work on your top skin layer.
Your skin is infused with a magnificent skin-benefiting cocktail of solutions like Vitamin C, collagen, Vitamin E etc. Each solution is curated for you specially according to your skin type. And guess what, this facial has zero downtime – no soreness, no swelling – nothing!
The Hydra Face Treatment is known for its three-step process, deep-clean, exfoliate, and hydrate your skin. This professional procedure may help treat a variety of skin conditions, including acne, dryness, and wrinkles. 
The HydraFacial is said to help improve overall skin texture, tone, and appearance. This is due to the deep exfoliation that cleans your pores, removing debris and allowing for better penetration of face serums tailored to your skin type. The HydraFacial is designed to help address the excess sebum (oil) and dead skin cells that can lead to breakouts. Having multiple benefits, this is also one of the best face treatments for sensitive skin.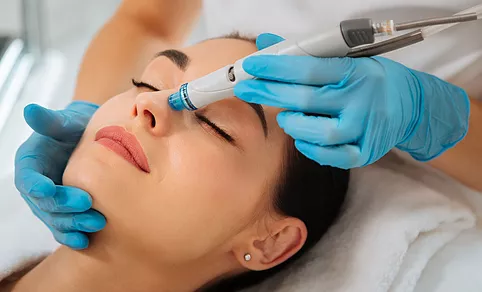 An OxyGeneo treatment feels like a massage for the face. The exfoliation is described as very refreshing and comfortable and, because there is no vacuum procedure (like with other facial devices) the overall treatment is more soothing and relaxing. Many clients fall asleep and wake feeling rested and rejuvenated.
This makes the Skin visibly smoother (due to gentle exfoliation). The skin is also infused with oxygen and other minerals; therefore appears nourished and hydrated. The treatment increases blood flow and metabolism. This gives an intense glow making the skin feeling smooth. 
Face Exfoliation & Charcoal Laser Treatment
Popularly known as charcoal peel or charcoal facial, carbon laser facial leaves skin firmer, smoother, and softer. This non-invasive procedure is extremely helpful to reduce pore size, make the skin softer, even out skin tone, remove blackheads, and make the skin appear more radiant and youthful.
Laser carbon peels can refresh and improve the look of skin, and they're best for people with oily skin, enlarged pores, and acne. People who have minor wrinkling and photoaging may also benefit from this treatment. Laser carbon peels are painless, and require no recovery time.