Get A Classy Look with Anjali
What is Hydra Facial all about?
HydraFacial is a non-invasive, multi-step skincare treatment that combines the benefits of hydra dermabrasion, a chemical peel, automated painless extractions, and a special delivery of antioxidants, hyaluronic acid, and peptides. The result? A clearer, more hydrated, and youthful-looking complexion that glows from within.
Step 1 : Detox, Cleanse & Exfoliate
The treatment begins with a skin detox. This step increases the lymphatic circulation which helps remove toxins and increases the blood flow therefore providing more oxygen to the skin. This is then followed with a deep cleanse and exfoliation to remove impurities and dead skin cells, preparing your skin for the next steps.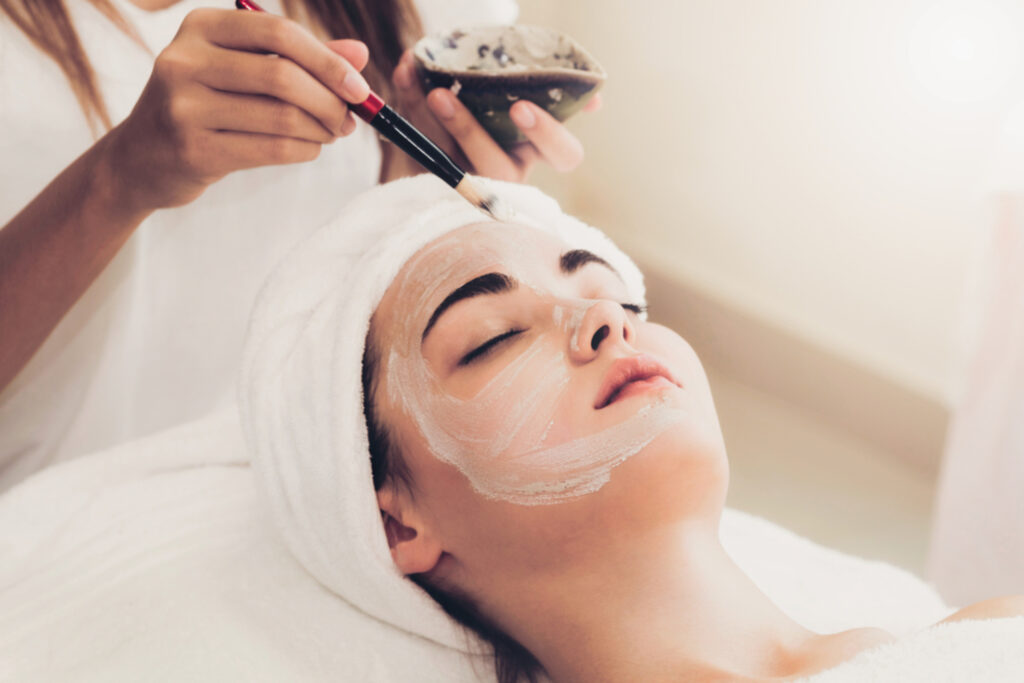 Step 2 : Gentle Brightening Peel
Say goodbye to dull skin as a mild glycolic and salicylic acid peel is applied to uncover a fresher layer, promoting a radiant and even complexion. Now that the old pore-blocking cells have been removed – we add a light peel that penetrates deep into the skin revealing a new fresh brighter layer of the skin.
Step 3 : Automated Painless Extractions
No more discomfort! Our unique HydraFacial technology uses a painless suction system to extract impurities from your pores, leaving your skin clean and refreshed. A deep extractor is used to remove black heads and any other impurities that you skin might have. This is one of the most important steps to ensure all your pores are clean to achieve the maximum tightening effect.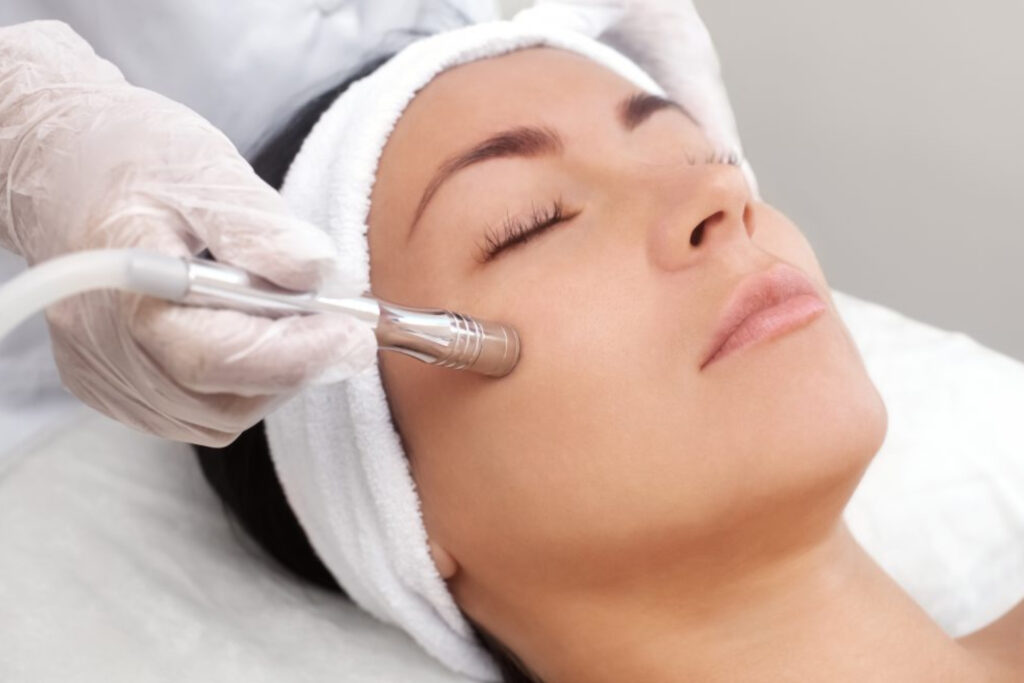 Your skin is now ready to soak up the goodness! A nourishing mix of antioxidants, hyaluronic acid, and peptides is infused into your skin, promoting hydration, elasticity, and a youthful glow. This step drenches your skin in moisture, with a lot of antioxidents making it strongers and giving it a fresh shine. 
Step 5 : Protect & Preserve
To ensure your newfound radiance lasts, we finish the HydraFacial treatment with a layer of protective serums tailored to your skin's unique needs. A light therapy is also added post the treatment to soothe the skin and stimulate the production of collagen. The red light helps your skin to naturally produce vitamin D. The treatment will end with your skin feeling fresher and more lively than ever.
What Sets Anjali Sanghvi Clinic Apart?
Expertise: At Anjali Sanghvi Clinic, you are in the hands of experienced skincare professionals. Our team is dedicated to understanding your skin's specific requirements and providing personalized treatments for optimal results.
Cutting-Edge Technology: We invest in the latest HydraFacial technology to ensure a comfortable and effective treatment experience. Our commitment to innovation sets us apart, offering you the best in skincare advancements.
Holistic Approach: We believe in addressing skincare concerns from every angle. Our holistic approach ensures that your HydraFacial experience is not just about the treatment but also about educating and empowering you to maintain healthy, glowing skin in your everyday life.